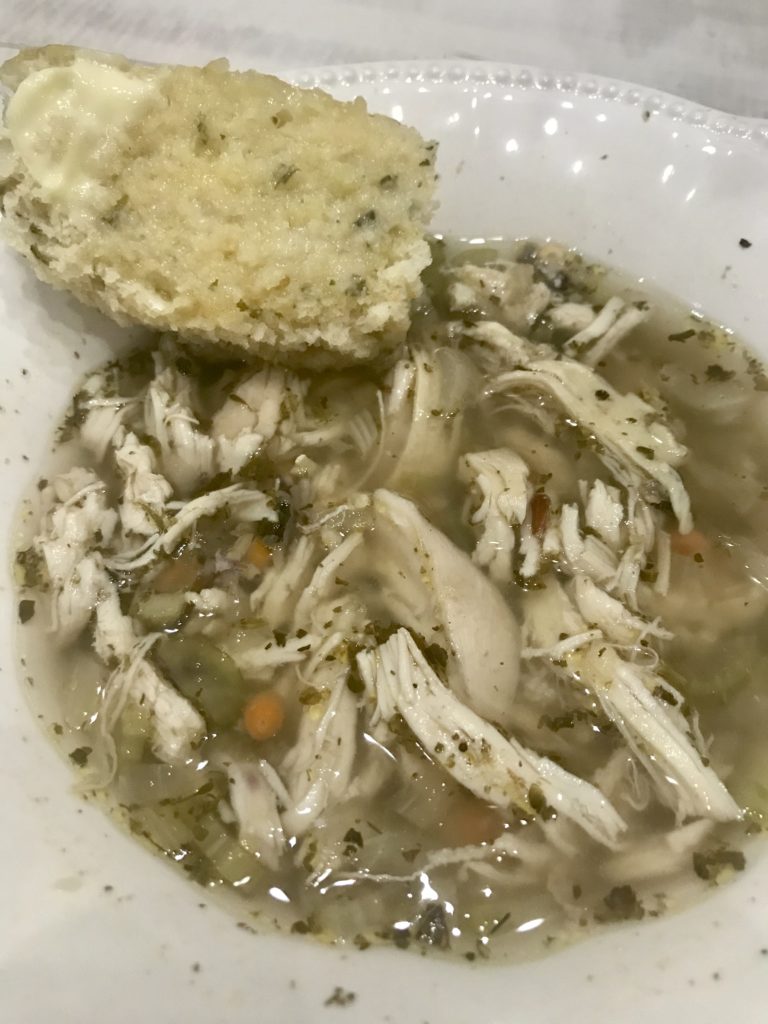 This soup has so much flavor! There is a little bit of prep involved but overall is a pretty quick & easy meal.
2-3 boneless, skinless chicken breasts
1/2 small onion, minced
2 large carrots, diced
2 celery stalks, diced
2 garlic cloves, minced or 1 Tbsp minced garlic
1 1/2 tsp salt
1/2 tsp pepper
2-3 Tbsp Italian seasoning
2 Tbsp butter
6 cups chicken broth
3/4 cup wild rice
Spray your crock pot with cooking spray or use a liner for easy clean up. Prep all your ingredients. Add all the ingredients to your crock pot. Cook on low for 4 hours. Take chicken breasts out and shred. Test rice to see if it is cooked to your liking. Add shredded chicken back to crock pot. If needed, cook on high until rice is done.